$

12.00
Coco Bubbly Body Butter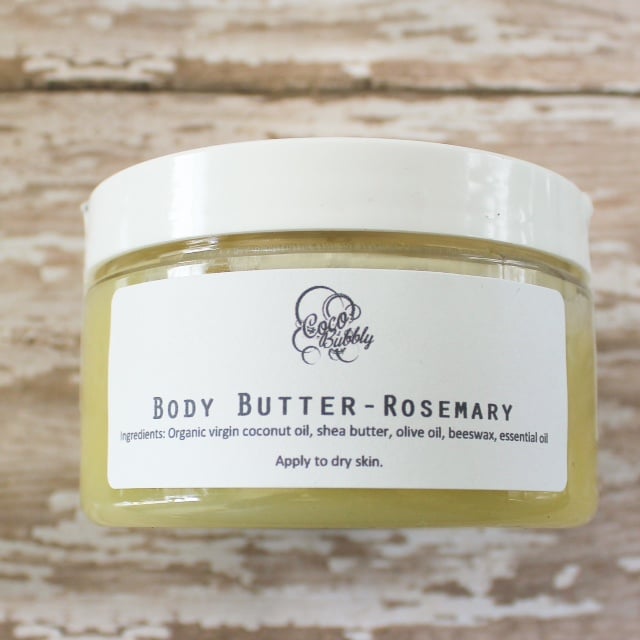 A rich in moisture, all over beauty butter. Made with organic virgin coconut oil. 100% All Natural and Handmade.
Size: 4 ounces
Please allow 7-10 business days for delivery.
Ingredients: Coconut Oil, Shea Butter, Olive Oil, Pure Beeswax, and Rosemary Essential Oil.
Benefits: Great moisture for your skin. It serves as a buffer between free radicals and pollutants in the air and your skin, your body's biggest organ. Coconut oil has natural SPF ability to help guard against the harmful sun rays. It removes excessive dead skin cells from the skin's surface It's serves as a great moisturizer for your hair It helps to heal stretch to marks because it penetrates deep within the skin and heals scarring . It fights to prevent wrinkles and fine lines from your skin.
How to use: Rub on body or in hands and massage your skin. Store in a dry area at 76 degrees or higher. Do not use in shower or bath.