$

6.95
Coco Cream Deodorant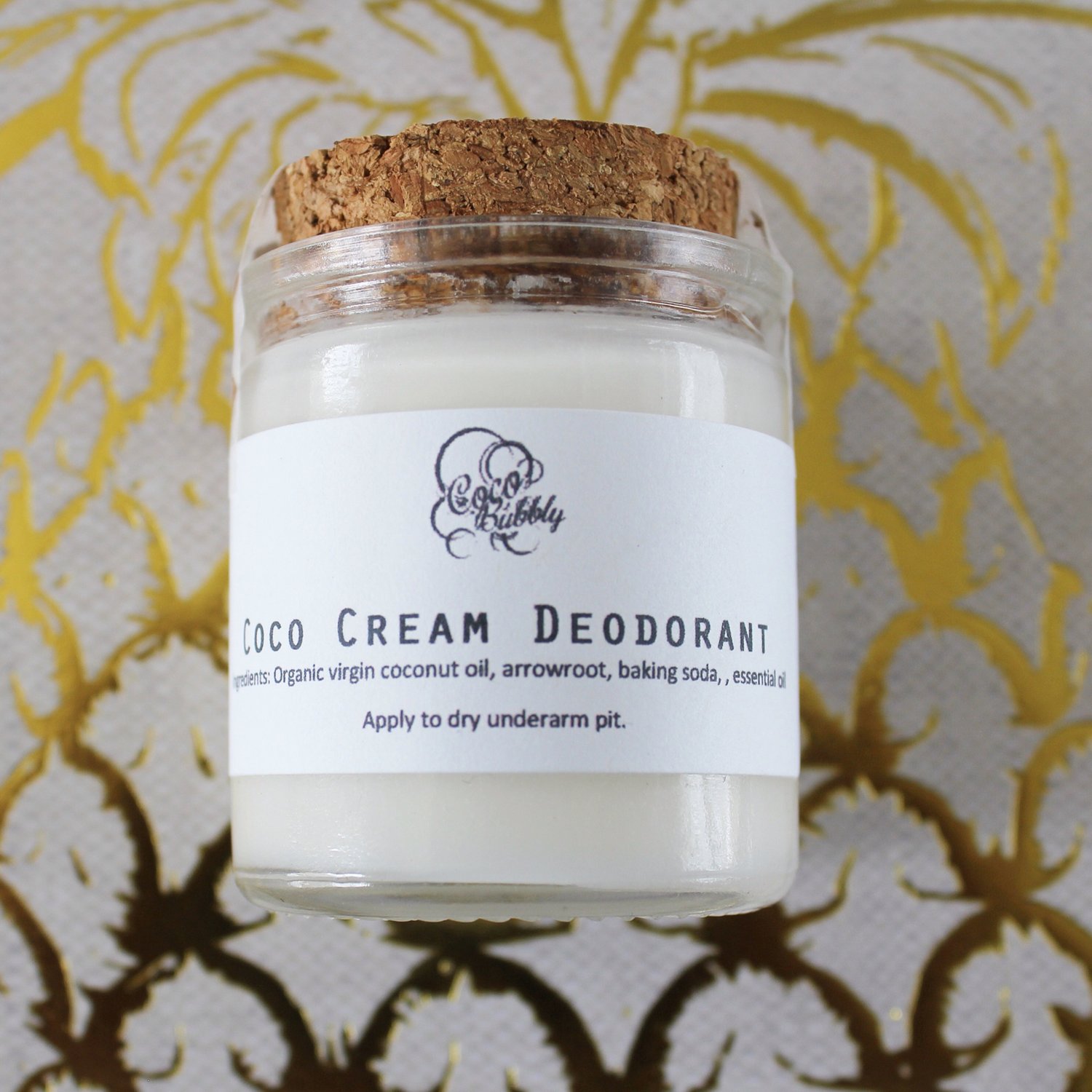 All natural deodorant free of the "nasties" with notes of sweet orange, fresh ginger and coconut. Absorbs into skin will not leave your arm pits chalky or stained. Neutralizes odor and fights odor causing bacteria.
2 oz jar
4 oz jar
Ingredients:
Coconut Oil, Arrow Root Powder, Orange Essential Oil, Ginger Essential Oil, Baking Soda
How to Use: Rub a little of Coco Cream Deodorant under each arm with your fingers. Let cream absorb into your skin before dressing.
No aluminum
No talc
No GMOs
No parabens
Made with non toxic ingredients
Cruelty free
Note:
If this is your first time using all natural deodorant, give your under arms a chance to adjust to living without aluminum based antiperspirants. If you find yourself saying it's not working but you will have to allow your body a moment to adjust. Your sweat glands have been blocked by chemically loaded deodorant and your arms pits need to detox and breathe. It will work Drink plenty of water and eat plenty of green veggies. Flow with it! Your body will thank you for sticking with it.
Disclaimer: We do not provide medical advice or professional diagnosis, services or treatment. Seek the advice of a qualified health provider regarding any concerns about a medical condition.
Please allow 7-10 business days for delivery.